The Archive
Details

Category: Tech
Created on Saturday, 13 December 2014 11:37
Written by KTP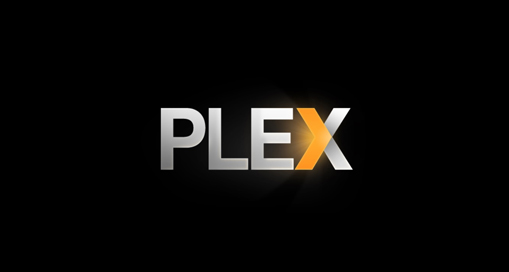 The Lazy Man's Guide to Home Media Servers (with PLEX)
If you're acting out being the King of Romania from our VPN guide, or just have a ton of digital media floating around on a hard drive or two, you already understand the monumental pain in the ass that is moving files back and forth between devices. Also, most homes already have multiple devices running multiple operating systems that make compatibility another issue you have to worry about. Queue the media server, which depending on the software and hardware you use, can get rid of a lot of these headaches. So if you are tired of watching movies on your computer and are ready to put them back in the living room (or tablet in the dropping deuces bathroom….hell man….I don't know how you roll), having a media server is a cool way to have your own personal Netflix.
For this guide, we will be using a Windows PC. Yeah, yeah, yeah, I know that better and more effective solutions exist, but today we are talking lazy. So, unless you want a second job learning how to mount and set permissions for a hard drive while reading forum posts by some snide fuck telling you to read more forums, we are going to stick with Windows.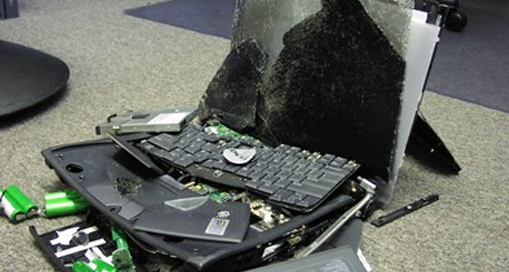 That should do the job.
What you need-
An Old Computer- This is where you are going to dump your files and run the media server. Now when I say old, I don't mean an ancient one running Window 98 that still has the 5.25 floppy drive. I mean one that has a first generation dual core and at least 1 Gig of RAM as is recommended for the media software we will be using. Having a big hard drive installed would be even better or at least lots of external storage. It also needs to have a network port or wireless card so we can put this on your network. If you don't have an extra computer floating around and just want to use your main desktop, that's cool too.
A Home Network- It doesn't matter if you are getting reamed in the ass by whatever ISP you have sold your soul too. What matters is that can plug your old ass computer into your router and have it seen by the other devices in your home.
Media You Want to Share- All of the porn….I mean 'MEDIA'…. you want to share on you home network is going to be placed on this computer. It's going to help a lot to keep organized in folders by media type so it is easier for the sharing program to search for. Also, files names similar to "Training.Day.zeroday.121DVDrip.mp4" are not ideal for organization, but fuck it, this is the lazy man's guide. The media software will take care of most of the renaming for you.
PLEX Media Server Download- There are some other really great media server options out there, but for this guide we will cover PLEX because it's stupid simple. You can grab the installer from their website and choose either 32 or 64 bit depending on your Windows installation. There is a catch to PLEX as it is a little Freeium so some features like streaming to an Xbox, or a Vizio smart TV, and cloud syncing require a $4.99 charge every month and apps on iPhone and iPad run about the same with a one-time fee. If you have an Android, Roku, or other computer in the home, you shouldn't have to worry about it. In my opinion, the price is definitely worth the cost of admission, which is especially true if you lean towards being a lazy bastard as we will later show.
Installation and Configuration
We are lazy bastards, so this is going to be short. After you run the installer go ahead and run the program, agree to the EULA, and follow the prompts until you get to the Library portion. From here select ADD LIBRARY. The rest is pretty straight forward as you create the type of content channel, name the channel, and point to the folder or drive with your media. The types of folders you can use vary from music, pictures, tv shows, movies, and home videos. You can create sub folders if you want to segregate them further, but keep in mind that it will help to already have your media sorted into their own folders on your computer. An added bonus after select your libraries is that you can choose from some of their pre-created channels with even more choices.
At this point, you are pretty much done with the server as long as your computer is on and the PLEX service is running. If you need to add more movies into the folders, make sure that you update the libraries from the PLEX Media Manager. Names from movies and songs you add will get changed according to the metadata from the file itself. Lazy. Nice. PLEX also supports subtitle files so you can go nuts with your Russian soap opera series. Unless you speak Russian….well you know what the fuck I'm getting at.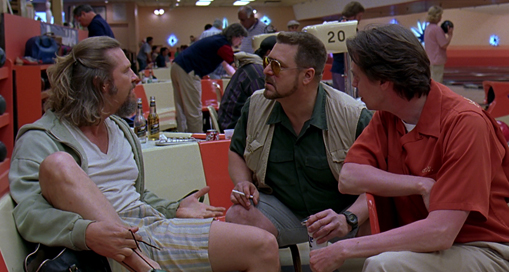 "…and then I told her to fuck off. It's not weird to drop a deuce while watching Bad Boys for fuck's sake."
Installing and configuring the PLEX Media Server was the hard part. Two small paragraphs. Woah. Connecting to it is going to start with a big disclaimer. Certain devices need you to get the PLEX Pass which runs about $5 bucks a month. It's not bad if you have a Vizio smart TV or want to use their cloud service. The cloud service lets you watch Big Trouble in Little China while taking a shit at work. Some people would pay $10 a month just for that. Also, for all your little iDevices, the app runs about $5 itself.
Other Options
Not everyone wants to shuttle their cash towards media server software so here are some other free alternatives.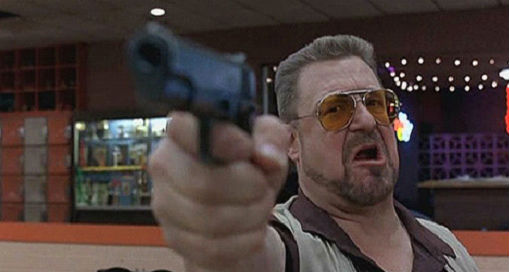 Free? This isn't the Cheap Man's Guide to Media Servers, motherfucker. YOU THINK I'M FUCKING AROUND HERE!!!
XBMC (KODI)- One of the heavyweights in the media server game, XBMC is pretty nice and has recently changed names to KODI. While it may not have as many features as PLEX, it does have a wealth of customization options and is great on home networks.
PS3 Media Server- For those that just wan to run movies on their PS3, take a wild guess at what this software does. It doesn't do as much as the other two, but it doesn't want to. If you are looking for a straight up, no frills DLNA-compliant UPnP media server, this is the go-to.