The Archive
Details

Category: Boozin'
Created on Tuesday, 11 November 2014 20:12
Written by Phil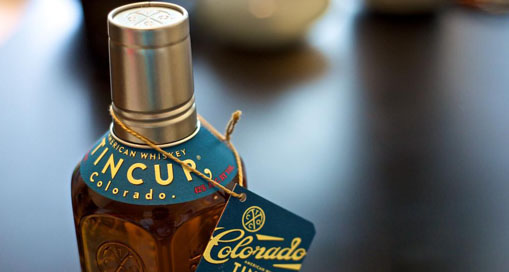 Tin Cup American Whiskey
Good and cheap is hard to come by these days when purchasing a sipping whiskey. Tincup American Whiskey (technically bourbon) falls into both of these necessary categories, and at around $25 for a 750ml bottle, Tincup is a game changer. Gone are the days of compromising on taste and price for a decent whiskey that you can sip straight out of the bottle. Jim Beam, I'm looking right at you old friend.
If you give it a try, I wouldn't mix it with any mixers. Tincup is great right out of the bottle, either nice and neat or over ice with a little water. The whiskey has a nice crisp, clean and woodsy flavor for being 84 proof, which can be attributed to the Rocky Mountain Water it's cut with. The aroma of this whiskey is slightly peaty and sweet, but it's not obnoxious because it still has that nice hard whiskey smell that makes you forget about your shitty day at work.
I highly recommend that you pick up a bottle of this sweet American nectar next time you're looking for a bottle of whiskey that tastes great and won't break your pocket. Trust me, try Tincup and it'll make you wish they packaged it in an IV bag and not a bottle.